Platterful
We have collaborated with Platterful to bring you locally sourced, hand crafted grazing platters to add to your teepee picnic set up
Prices:
-Platter for couples $70
-Platter for four $110
-Platter for six $150
-Platter for eight $200
-Platter for ten $240
Platterful is able to cater for allergies, vegetarian, vegan, gluten free & dairy free dietary requirements. Please specify in your booking message if you have any of these requirements. Subject to availability (if unavailable we try source a platter from other local companies)
Floral Lane
We have teamed up with Floral Lane to bring your stunning wrapped bouquets to add to your teepee picnic set up & to take home with you to enjoy. Floral lane do daily bouquets according to what is in season with their locally grown florals, their bouquets come colour options of light or bright
Prices:
Single $40
Double $70
Triple $100
Just Jess Cake Co
Say it with cookies!
We have teamed up with Just Jess Cake Co to bring you your very own personalised sugar cookies. Choose your shape, colour & message
Price on request
Lively & co
We have teamed up with Greer from Lively & Co to make your sets ups that little bit more extra. Lively & Co is a one stop party shop for engagement party, hen's parties, bridal showers, bridesmaid proposal, baby shower and birthday supplies
We absolutely love and recommend their party packs that are created to suit your theme of your event. You choose, we order & set up for you
Packages begin at $20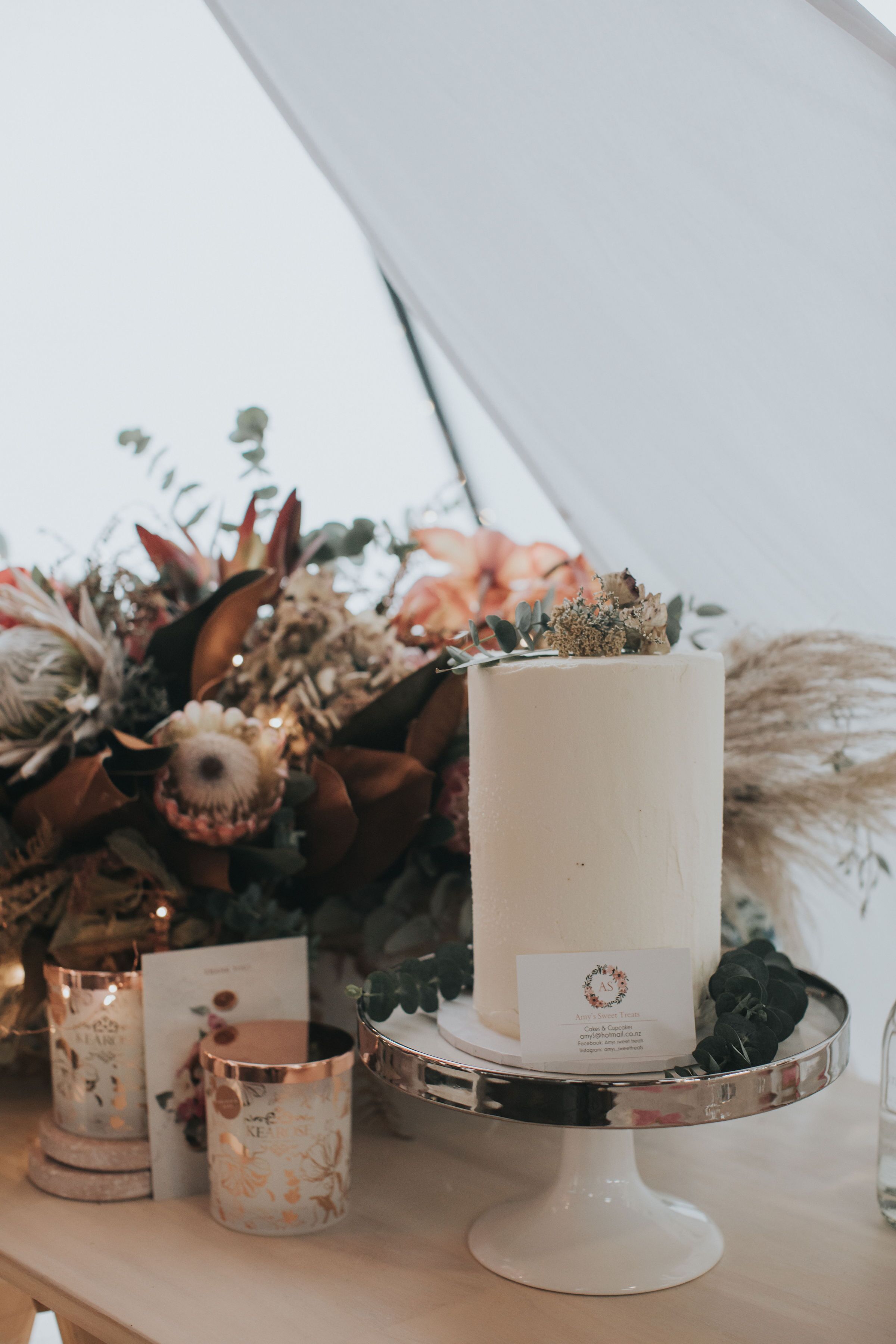 Amy's Sweet Treats
We have collaborated with Amy's sweet treats who specialises in cupcakes & cakes to bring the sugar rush to your picnic. You can choose your flavours & style. Image above captured by Stories by Bianca at Wild Hearts wedding fair
Prices & options
-6 pack cupcakes $25
-12 pack cupcakes $45
-Mini cake $25
-Large cakes available- price on request
Haley Adele - Fine Art Photographer
Planning on popping the big question with a teepee picnic proposal? We have collaborated with Haley Adele who can be a part of documenting your special moment. Haley is the very talented lady behind the lense of most of our photos featured on the website
Subject to availability. Please include in your booking form if you are interested in booking Haley. Check out her website below for pricing
Let's collaborate
We would love to collaborate with you! As a small up and coming business we are open to the idea of supporting other small and local businesses. If you have a service or product that you feel would work with our teepee picnic set ups, get in contact with us today by sending us an email. We would love to hear from you!